The company "d'Ailleurs"




« The miraculous fairy-elves »



A musical and poetic walkabout show, performed by two fairy-elves

Its length is flexible depending on the space and the artistic and technical requirements.
Our work combines various types of performance: street theatre, physical theatre, movement, masks and puppets.
Our other shows, featuring street theatre, stilt-walkers, improvised performance, young people's theatre, pyrotechnic parades and Christmas shows, are still touring…
The photos of the fairy-elves were taken between December 2012 and December 2014 in Colombes, Gentilly and Rouen (France).
The video extract of the show was filmed by Dominique Coquelin at La Fértè sous Jouarre in September 2014.
The show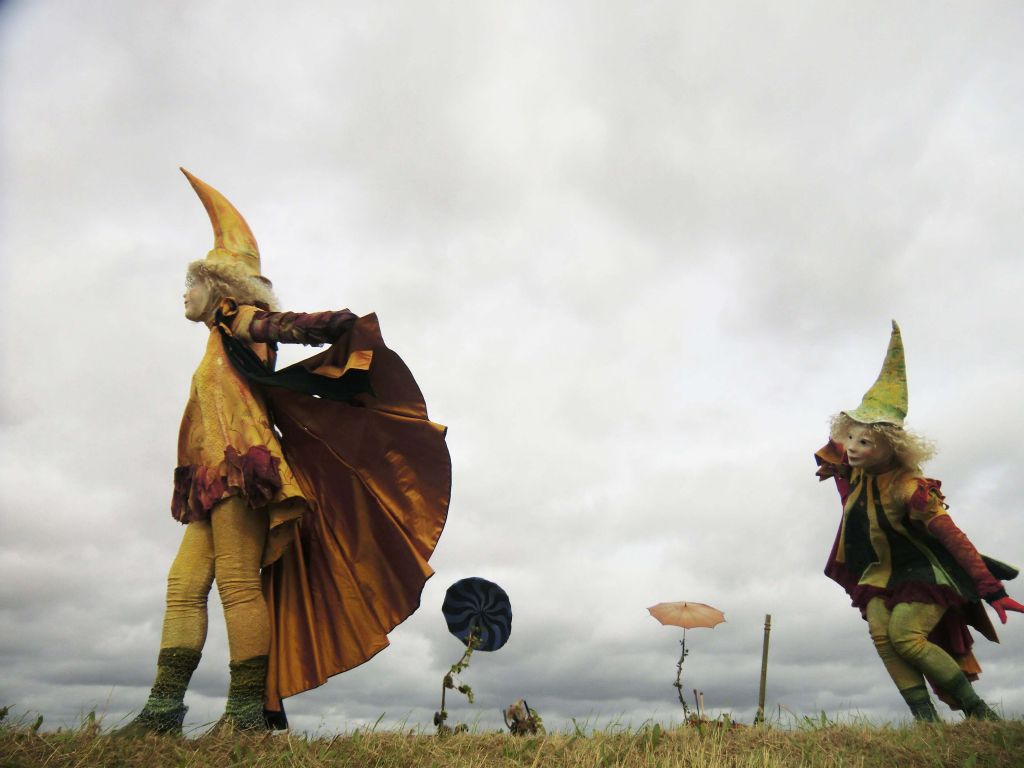 For a whole long year
Aura and Flora have prepared their trip
They have secretly gathered up our dreams
And hidden them in their enchanted basket.
Today, they've come to be with us,
To surprise us
To warm our hearts
And to brighten up the colours of our streets.
The elfin-fairies
Live with open hearts
In search of play and fun
Aura and Flora leave behind them
A panoply of surprises
And a hint of magic and tenderness in the air.