The company "d'Ailleurs"




« Talk to me somewhere else »
Street theatre show, performed by two actors with houses on wheels. Duration (fixed site): 30 minutes



A poetic and humorous performance, which can be presented as a fixed-site show or as a walkabout for indoors or outdoors.
The fixed-site version lasts 30 minutes. As a walkabout, its length is flexible depending on the space and the artistic and technical requirements.
Our work combines various types of performance: street theatre, physical theatre, movement, masks and puppets.
Our other shows, featuring street theatre, stilt-walkers, improvised performance, young people's theatre,
pyrotechnic parades and Christmas shows, are still touring…
The photos were taken at different times during Miranda and Giuseppe's touring in the streets, lanes, alleyways, gardens and woods of
France, Germany, Belgium, Spain, Holland, Luxembourg, and Switzerland.
The video extract of the walkabout street theatre show "Parle-moi d'ailleurs" ("Talk to me of somewhere else") was filmed
by Alessandro Meneguzzi in Marc en Baroeul (France).
The show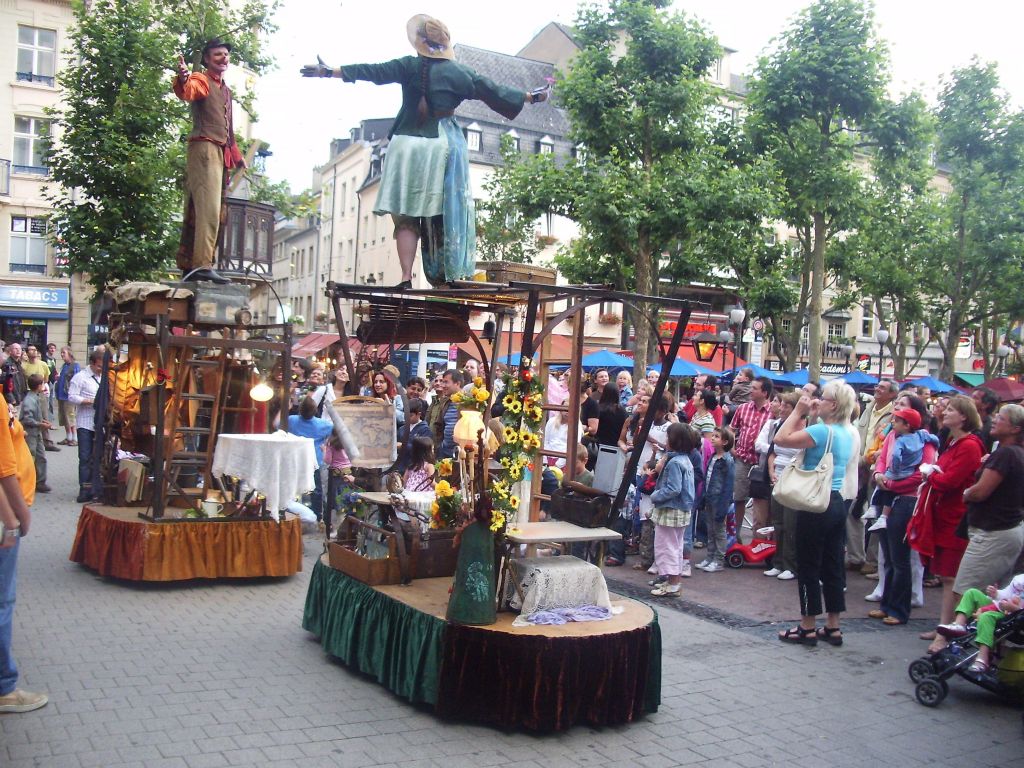 A long time ago Miranda and Giuseppe
had to leave their country of birth.
They took with them only the essential things.
When Miranda built herself a house
Which, like her, was ready to leave at a moment's notice,
Guiseppe decided to build his house too.
He needed a shelter for him and his memories…
They are houses in movement,
Silent and discreet.
For the audience, it's like a dream passing by…
A performance and a journey,
With objects, and music and
Words borrowed from Italian, English, Spanish
And French. Miranda and Giuseppe invite us to share
Their universe, their fantasies, and their idealism.